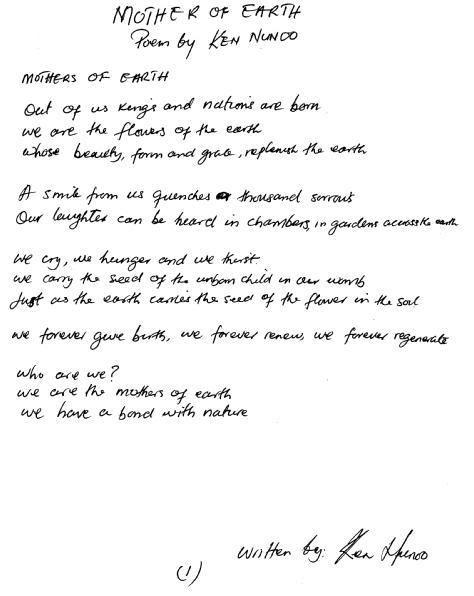 MOTHERS OF EARTH
Out of us kings and nations are born
we are the flowers of the earth
whose beauty, form and grace, replenish the earth.
A smile from us quenches a thousand sorrows.
Our laughter can be heard in chambers, in gardens accross the earth.
we cry, we hunger and we thirst.
we carry the seed of the unborn child in our womb.
Just as the earth carries the seed of the flower in the soil.
we forever give birth, we forever renew, we forever regenerate.
who are we?
we are the mothers of earth.
we have a bond with nature.
FROM THE POEM "MOTHER OF EARTH"
Item Title: mother of earth, men of earth, child of earth
Price: $1100
Author: Ken Nunoo
Author Bio: http//www.authorsden.com/kennunoo
Seller: Ken Nunoo
Seller Email: Baracata@yahoo.com
Album : We like to dance vol. 1, by Ken Nunoo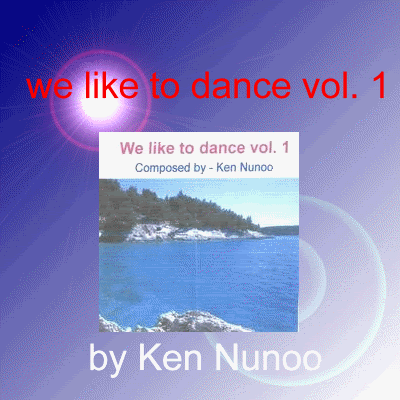 Book Source: The Trinity of Lights
No of Pages: 3